Hand Poured Beeswax Candle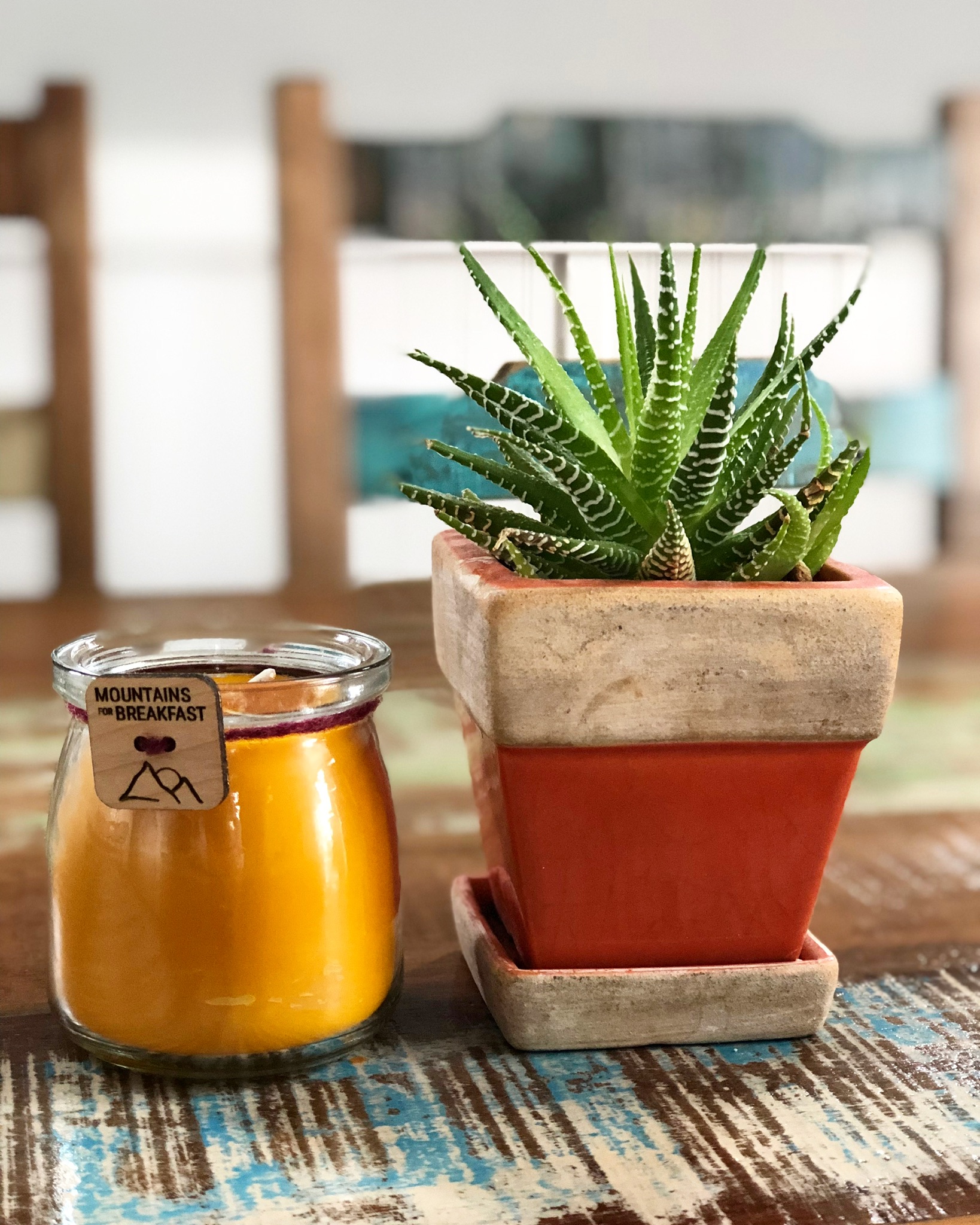 Hand Poured Beeswax Candle
Thoughtfully scented beeswax candles are a beautiful addition to any home. Soothing scents and revitalizing in nature, our candles aim to calm your soul and share light to your space. Simply crafted with only three ingredients: pure beeswax, palm oil, and essential oil. Detailed with our signature wood button, Mountains For Breakfast candles are a comforting addition to your home space.
Beeswax is a NATURAL AIR PURIFIER effectively removing common allergens like dust and dander from your environment. Beeswax candles burn with no smoke and cleanse the air by releasing negative ions that bind with toxins and help release them.
Beeswax candles are a fun, sustainable alternative to house plants especially if you are living mobile like us!

**All items are made to order, please allow 2-5 days for processing.
sold out
Rotating scents to please your seasonal nose buds! Inquire for custom scents!